Visit the Alpine Made farm and center yourself with some yoga & goats…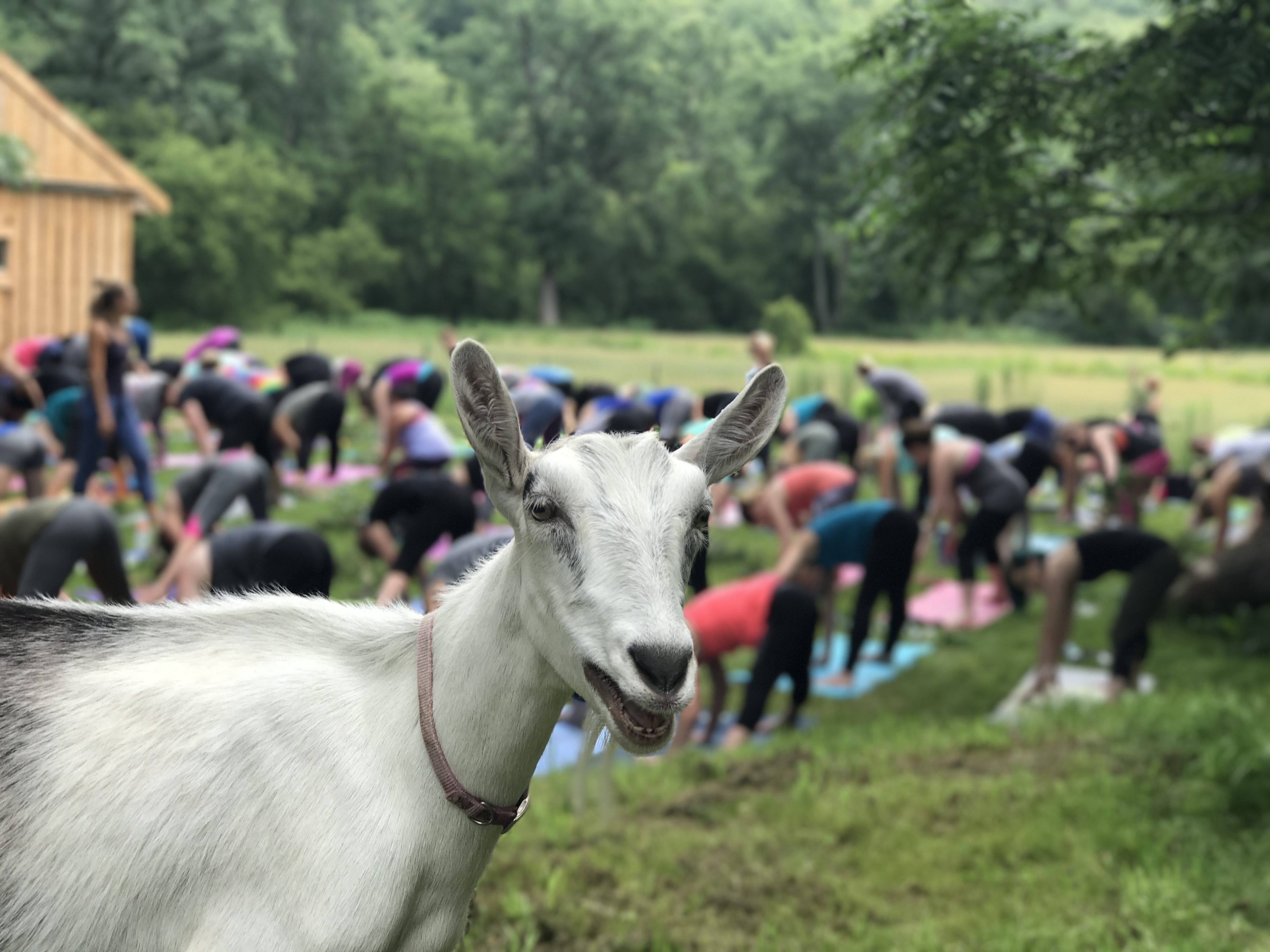 Baaaaaaamaste
Opal and Olivia born in September  will be attending our  classes. May will be popping in as well as other members of the Alpine Made herd. We have had four does kid this spring so there will be a bunch of little ones running around.  PURE LOVE, unbridled joy and a light we all need to shine brightly in these times.  Join us in the goat yard, bring your mat or blanket, get in touch with the great mother earth and meet some new furry friends.  Classes are Sunday at noon and Wednesdays at 7 pm.
Saturday's at noon & Wednesday's at 7 pm.  We will be limiting the number of sign ups to practice social distancing and keep everyone  safe. Parking lot is LARGE, so park comfortably and distanced.
12 spots per class for now.  Our instructors will be Amanda Muldoon Saturdays at noon &  Joshua Zimmerman will teach Wednesdays at 7 pm
Amanda is a local yoga instructor who has attended 2 200-hour yoga teacher trainings, one in vinyasa and one in Power yoga.  She is also currently training in Mindful Meditation and has attended several continuing education courses.  She has been teaching in the community for 10 years and practicing for 12.  Amanda loves the opportunity to continue to bring the community together in connection through breath work, asana practice, and mindfulness.  The opportunity to also practice in a natural setting with the added benefit of furry friends brings the practice full circle. Allow yourself the opportunity to be light and laugh and love on your mat at Alpine Made with the goats and Amanda while you practice.
Amanda's classes are on Saturday's at noon.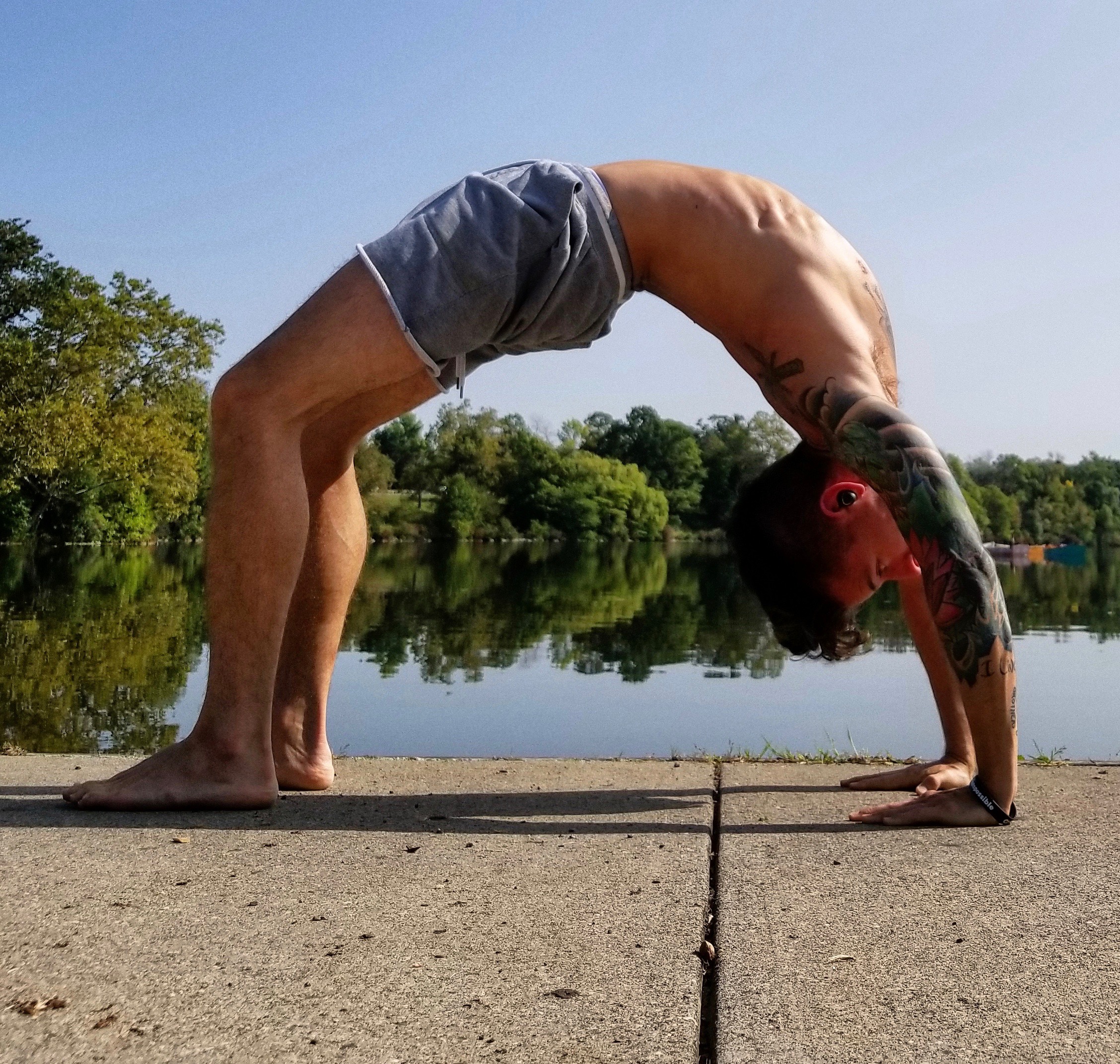 Josh first realized his path in India at 22 years old while studying yoga in the Himalayan mountains. Amidst the gurus, swamis, yogis, and vedas, Josh realized his life was to be devoted to love and wisdom. Upon returning to America, Josh was inspired to share all he had learned and embodied during his spiritual journey, and 6 years later he is still teaching others how to love being alive.
Josh empowers you with the  practice of yoga, allowing you to discover the unlimited wellspring of joy within yourself. And with each class he brings his natural excitement, energy, and playfulness, while never minimizing the practice. Josh's classes are Wednesday evenings at 7.
"Let us enjoy ourselves, together." Namaste.